Little Madeline went to first grade! She had a fabulous first day! There is a video from when I picked her up but I still have to complete the upload process of that! Here are some pictures from her first day!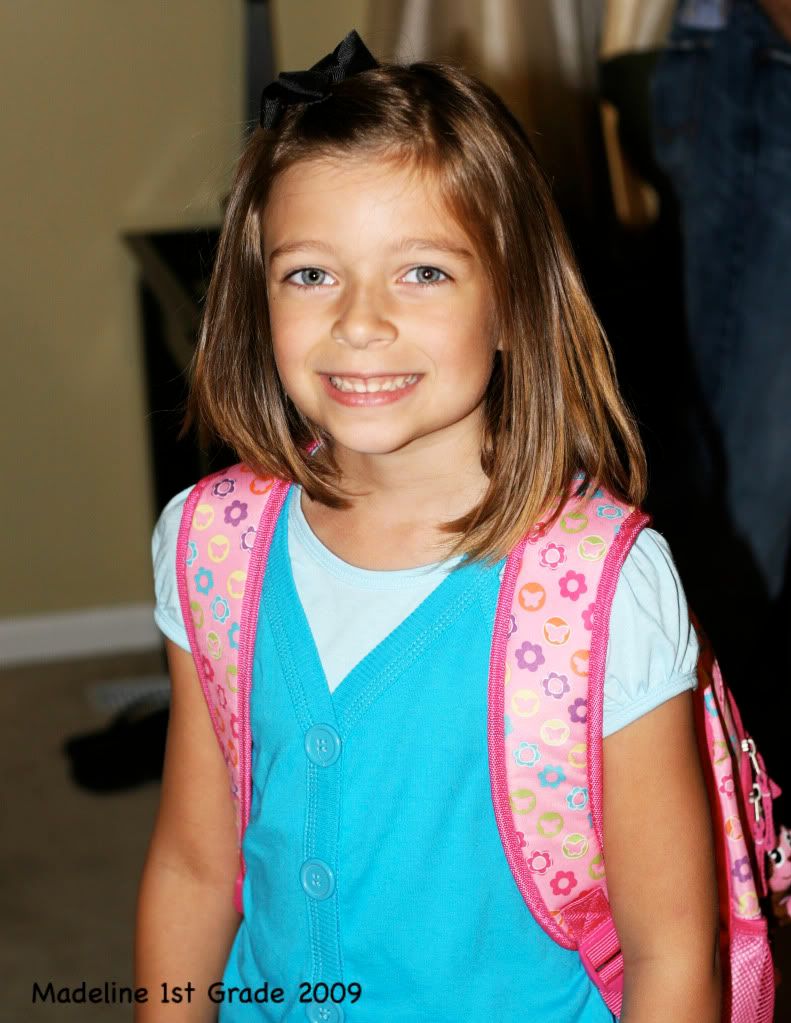 I can't believe she's going to 1st Grade! I'm so excited for her!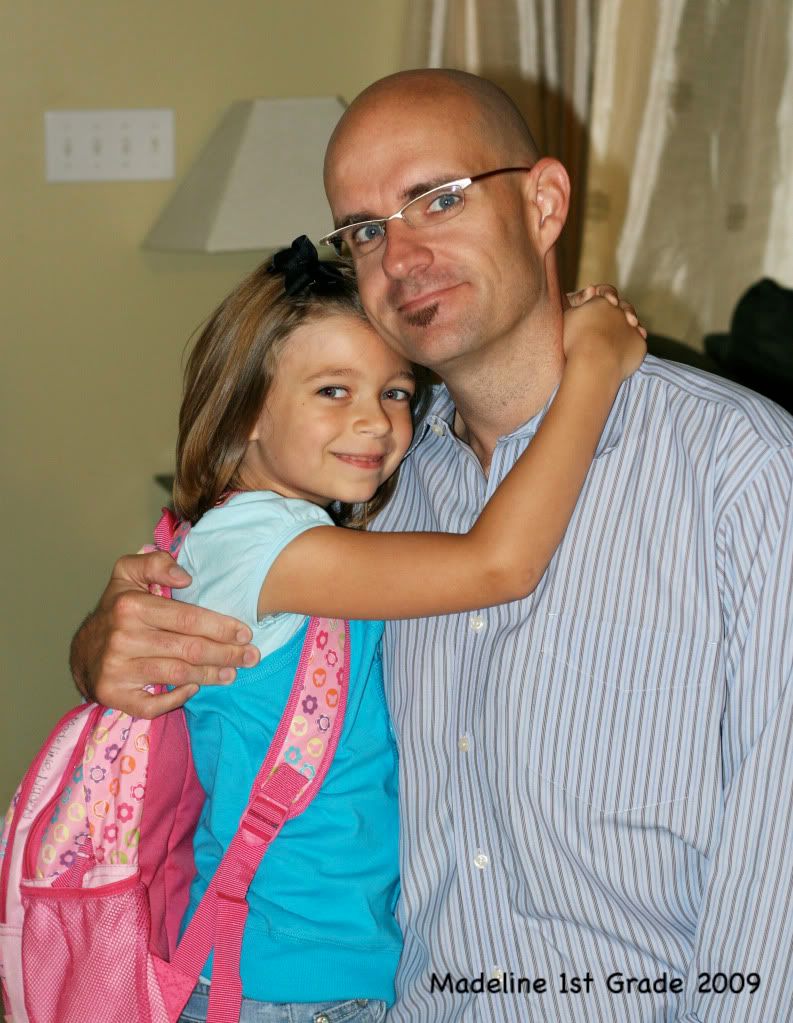 Proud Daddy!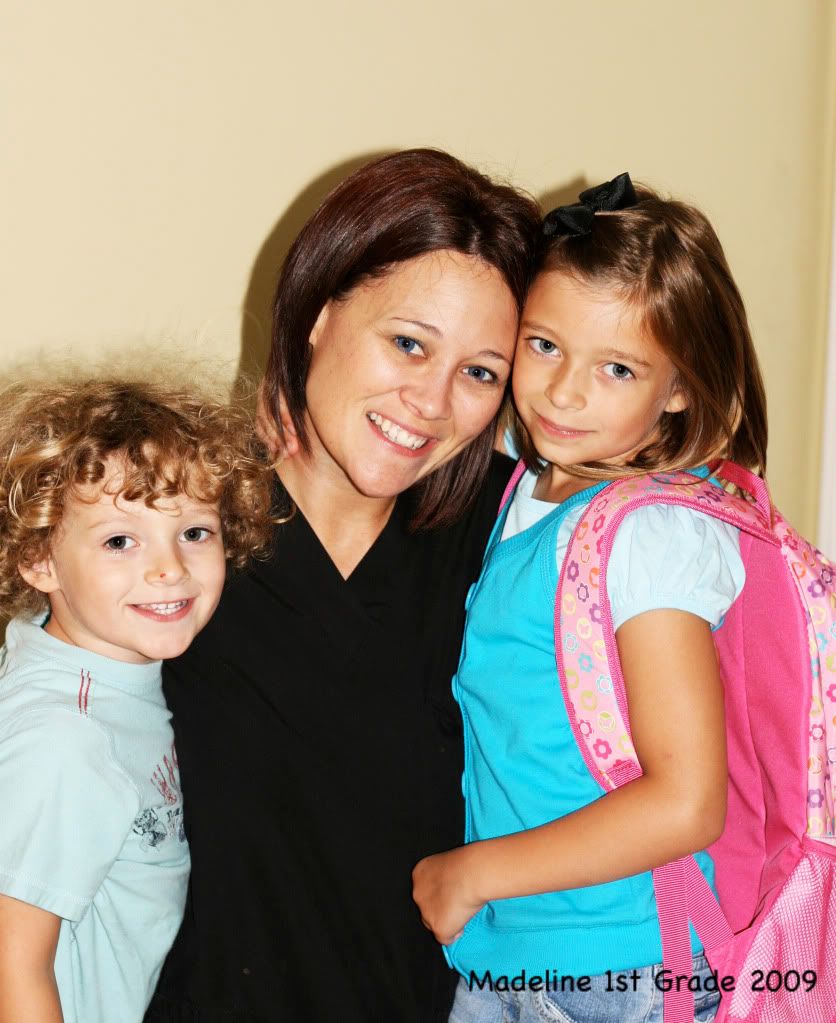 Mommy and Max are proud too!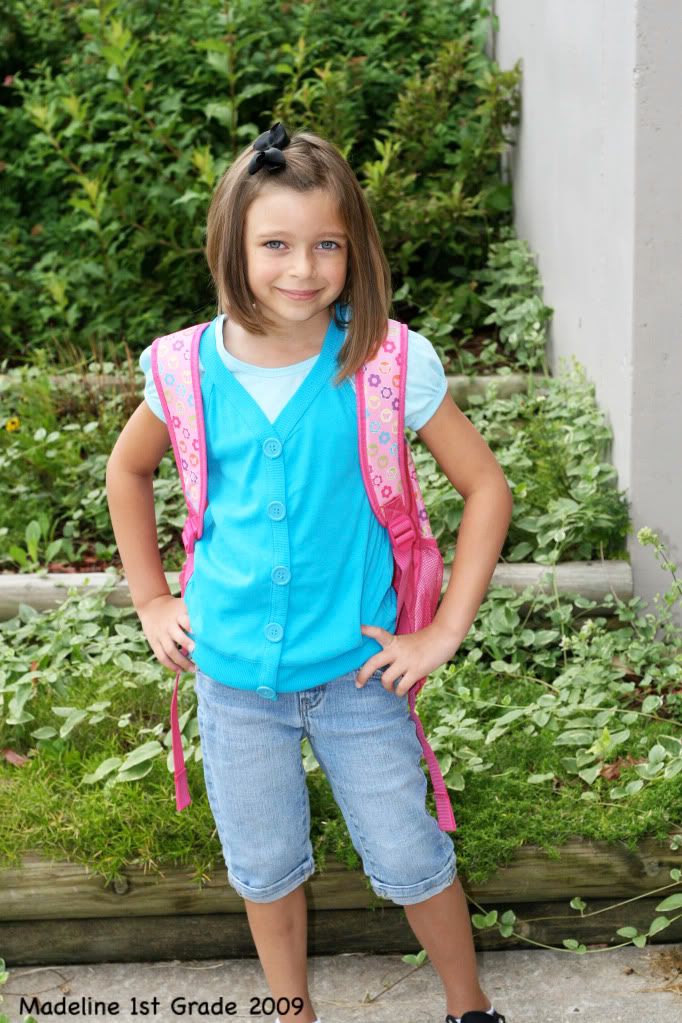 Just one more before we go in Madeline. Someday, you'll thank me for all this!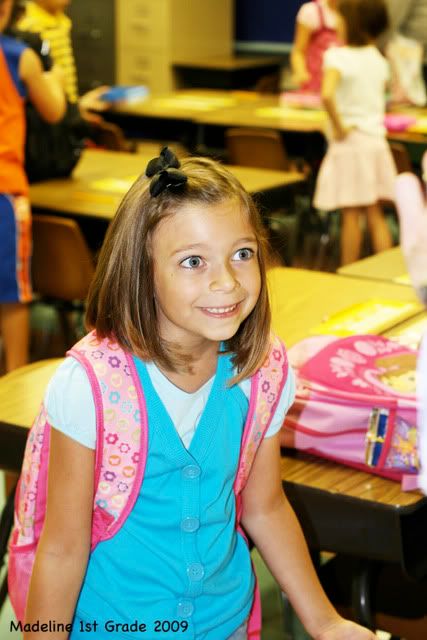 Good grief people would you go already. I'm ready to learn!
She had so much fun!

I think it's going to be a fantastic year at Cambridge Elementary! Go Pirates!