A few weeks ago we ventured to Wellington. Here are a few pictures I forgot to post. Happy Friday!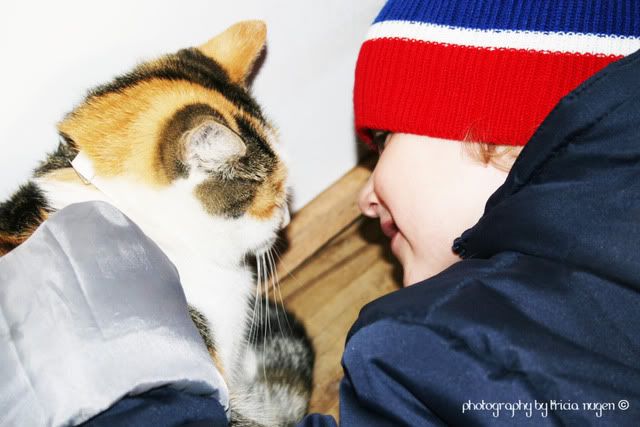 Yes, his obsession with cats continues! He still loves them.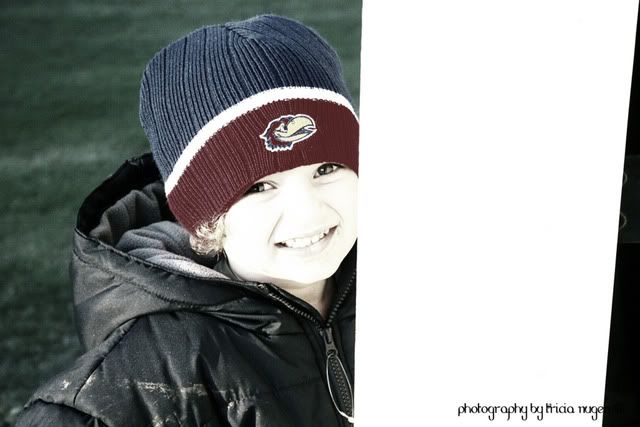 Our little Jayhawk! Rock Chalking the hat!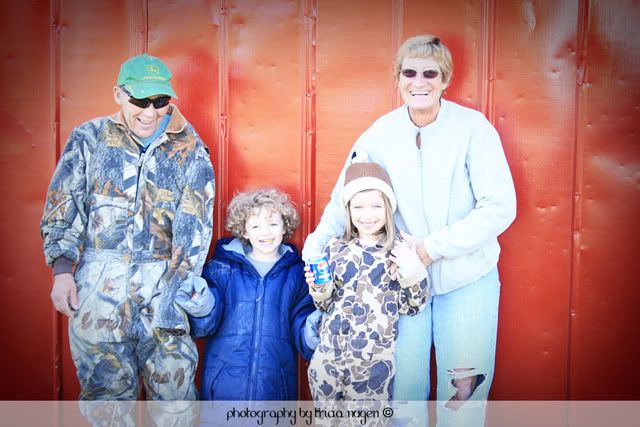 This is My parents with the kids. Do you know why they are laughing? Max said chicken Butt! I guess when you are 4 that's funny!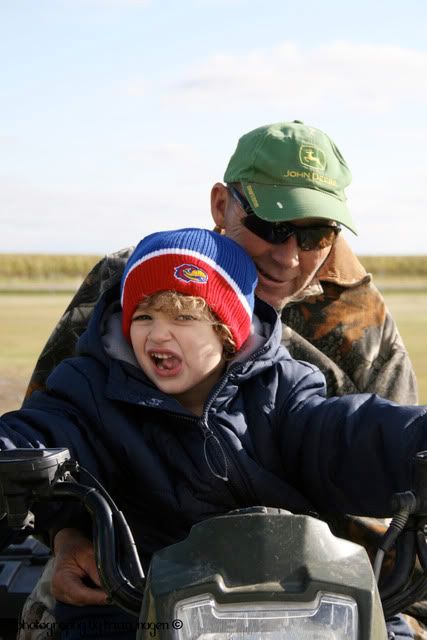 Gum chewing is a must when your ridding the 4 wheeler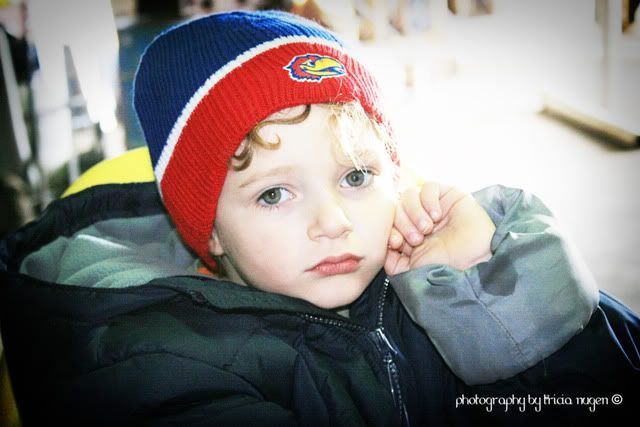 The look of one sad little boy who's tractor won't start.
A little secret on my photos - Click on the photo and you'll be directed to Photobucket where you can visualize the photo in full size!